A new bi-monthly poetry reading series starting in Limerick aims to bring to Limerick poets from mainland Europe and the UK to read with local and national poets, in keeping with the strategy of having a more European outlook when it comes to the arts in Limerick.
Organised by the poetry publishing imprint of The Limerick Writers' Centre, Revival Press in association with Shannon Rowing Club. the series intends to promote the very best of contemporary poetry and create appreciation and enjoyment for Limerick poetry audiences. Revival Press are delighted to partner with Shannon Rowing Club in this venture and to bring the best of contemporary poetry to the spectacular setting of the River Room of Shannon Rowing Club as they continue their 150 year celebrations.
Three exceptional poets Philip Gross, Jane Clark and Ron Carey will debut the new series on Tuesday 17 May at 8.00pm. Admission €7/€5 concession.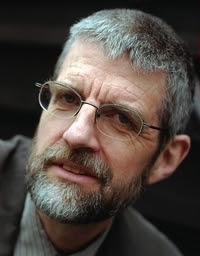 Philip Gross
Philip Gross was born in 1952 in Cornwall, and grew up in Plymouth. With a Cornish mother and an Estonian father, Gross has emerged as one of the greatest poetic voices of displacement, conveying what Terry Eagleton views as "lost bearings and blurred frontiers" (Independent on Sunday). He won an Eric Gregory Award in 1981 and, in the following year, won the National Poetry Competition. He was recently awarded the TS Eliot Prize for his collection The Water Table (Bloodaxe, 2009). His other collections for adults include Familiars (Peterloo, 1983), The Ice Factory (Faber, 1984), Cat's Whisker (Faber, 1987), The Son of the Duke of Nowhere (Faber, 1991), I.D. (Faber, 1994), The Wasting Game (Bloodaxe, 1998), Changes of Address: Poems 1980-1998 (Bloodaxe, 2001), Mappa Mundi (Bloodaxe, 2003) and The Egg of Zero (Bloodaxe, 2006).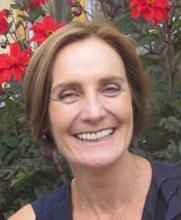 Jane Clarke
Originally from a farm in Roscommon, Jane Clarke now lives in Co. Wicklow. She holds a BA in English and Philosophy from Trinity College, Dublin and an MPhil in Writing from the University of South Wales. She has a background in psychoanalytic psychotherapy and combines writing with her work as a management consultant in not-for-profit organisations. Her poems are widely published in journals, newspapers and anthologies, including The Irish Times, The Irish Independent, The Rialto, The North, Poetry Wales, Mslexia, Agenda, Ambit, Abridged, The Interpreter's House, Envoi, The Stinging Fly, Cyphers, The Shop, Crannog and The Stony Thursday Book; Tokens for the Foundlings Anthology, ed. Tony Curtis (Seren Books, 2012), Anthology for a River, ed. Teri Murray (River Shannon Protection Alliance, 2012), The Fish Anthology, ed. Clem Cairns and Jula Walton (Fish Publishing, 2012) Listowel Writers' Week Winners Anthology, (Writers' Week Listowel, 2007 & 2014), The Roscommon Anthology, ed. Michael & John O'Dea (Roscommon Literary Heritage Group, 2013), International Baccalaureate Theory of Knowledge Course Companion, (Oxford University Press, 2013), A Telmetale Bloomnibus, ed. Clodagh Moynan (Irish Writers' Centre, 2013), The Hippocrates Prize Anthology, (The Hippocrates Press, 2013), Leaving Certificate Higher Level English Course Papers, (Educate.ie, 2014); She received the Listowel Writer's Week Poetry Collection Prize in 2014 and has won a number of other prizes including Trocaire/Poetry Ireland Competition (2014), Poems for Patience (2013), iYeats (2010), Listowel Writers Week (2007). Runner-up in the Poetry Ireland/Trocaire Competition (2013) and the Listowel Writers Week Poetry Collection Competition (2013), she was also shortlisted for the Patrick Kavanagh Poetry Competition 2013, the Hennessy New Irish Writing Literary Awards 2013 & 2014, the Hippocrates Prize (2013), Mslexia Poetry Competition (2012), Fish Poetry Prize (2009 & 2012). In 2009 she was selected for the Poetry Ireland Introductions Series and was awarded an arts bursary by Wicklow County Council. Her first collection will be published by Bloodaxe Books in 2015.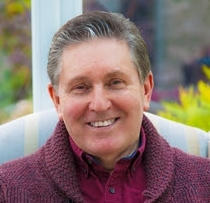 Ron Carey
Ron Carey was born in Limerick and now lives in Dublin. He has been a prize winner and finalist in many international poetry competitions including, The Bridport Prize, Lightship International Poetry Prize, Cinnamon Press Poetry Awards, Fish International Poetry Prize, Gregory O' Donoghue International Poetry Awards, Hugh O'Flaherty Poetry Award, iYeats Poetry Prize and the Wasafiri New Writing Prize for Poetry. His poems have appeared in New Irish Writing, the Irish Times as well as many anthologies and magazines. He was a featured poet in Cuisle 2013. In 2015 he was awarded Special Commendation in the Patrick Kavanagh Awards and he received a Masters Degree in Creative Writing. His debut collection Distance has been nominated for the Forward Prize for debut collections.