n THE COLLECTION n



Stay
Friends Train Blues
Come Live With Me Visions
I Will Be Waiting When The Gods Made Love


Who is Keith Harris?
A founder member of The Truth, Keith used to be known as Keef Floyd Bowen but changed his name back to Keith Harris some years after being introduced to the audience at Boston Harvard's Club 47 around the corner from the later closed House of Blues and the show presenter asked if he was famous, and then she said he should be with a name like that.
When he later again became famous, on hearing his songs and being told the name, people would ask: "Who?"
After becoming Keith Paradise for a determinate adjustment period for no reason other than the sake of it, Keith said that after much deliberation he then chose the surname Freagle in memory of almost chocking on a string bean in a motorway diner at Watford Gap two hours after accidentally swallowing two tablets of LSD, having mistaken them for his vitamin pills. "I had kind of drifted back to the episode while staring at a bug on a bar-room floor," he admitted.
After confusing himself with his own nightmares of Nostradamus stealing his breakfast porridge flakes and toilet fresheners, something he found himself utterly unable to fathom, he forgot who he had been trying to be and reverted back to his own name of Harris.
"Now, when people hear the music and they get told the name, they say 'Keith who?', so at least they get the first bit right," he said.
Nobody really knows that much more about him than that for sure, not even himself. What is known is that he was born in 1950 and grew up in a place called Trench, before migrating one mile away to a place called Hadley. In these early years he would often be seen sitting on top of the Needle's Eye outcrop on top of The Wrekin gazing towards Buildwas Abbey and The Gorge, both tiny attractions in the vast panoramic Salopian plain spread out all around. He was also known then by a different name, Harris, which kind of makes it hard to pinpoint his true identity other than being the result of a fusion of love between the Harris clan and the Mediterranean Pittas clan of Chios.
Self-taught to read and write before starting school out of boredom. Owned and played tunes on various harmonicas from the age of two, moving onto tin whistle, piano acordian, violin (confiscated by a stern hospital night matron at the age of five), guitar and then corrugated shed roof (made a great racket) before 10. At the age of 17 used a caravan trailer park as a drum kit, practicing to the sounds of John Mayall's Bluesbreakers and Buddy Rich.
Likes: greater throated lizards
Dislikes: gnats, arrogant bastards and bigots; people who skimp on the corners when spreading peanut butter on toast
Self taught as drummer, played in local rock and roll bands between 11 and 15, leaving home at 17 to live in a trailer on a mobile home site, bought a set of Premier drums and joined the reformed Outlaws with bassist Alan Jackson and guitarist Chris Healey. Chris was one of those rare gifted guitarists who could hear a track and then play it from ear equally as well and often better than the original. The Outlaws were formed by Alan in 1959. Gigged around the west Midlands until hard times led to the loss of the drums, a spell in hospital, a broken servo in addition to leaking Rover 90 cylinders, and nightmares of a farmer's persuasively quarrelsome buxom daughter who was never seen again after an encounter in a corner of the Railway Tavern beneath the railway arch in Oakengates, Shropshire.
Moved to London 1969. Lived for a time next door to Sonja Kristina and Curved Air in Kensington's Nevern Square when Stewart Copeland was the band's drummer before joining Andy Somers and Sting and forming the Police and we gassed in the basement like. In London's Crystal Palace learned to play vibes and double bass. Owned original white Fender Strat plus acoustic guitars and pea and flute whistle. Tied a North Sea trawling net tightly between two tall poplar trees in front of the big house where I lived at 5 Crystal Palace Park Road and whenever there was thunder and lightning played it like a harp in the rain, wearing a see-through sou-wester and drinking cocoa from a petrol can with a straw. People in Crystal Palace became very wary of me but I never had any problem getting credit, even when I didn't want it. Friends with disbanded Moon from Tooting who brought out the album 'Moon' then went into slobbardly beerless retirement in Pendle Road in south London listening constantly to Edgar Winter's White Trash album and Jimi Hendrix' Axis Bold As Love.
Once spent 45 minutes on a cross town Boston subway train staring straight ahead from the seat and wearing a dark blue baseball cap with a brightly coloured label peeled from a Family King Sized Baked Beans can neatly pasted above the peak and observing the other passengers on the train trying not to look at the cap. Anyone who remembers this is warmly invited to email in their recollections.
Widely travelled across UK but don't ask who lived two doors away from the Burnside's at 53 Meadowvale Close in Grimsby before the Burnsides, in a deperate bid to get away from their grim Grimsby neighbours, moved to Spong Green in Snodland, Kent where Mr Burnside took up employment with the Snodland Herald and went on to meet the infamous never discovered back scenes songwriter Ernie Snodgrass — a meeting that resulted in them turning each other into Snodland winos.
Was member of various collective bands between 1975-1985 (see list). Began playing as solo artist around the UK in 1994. Toured Ireland and parts of the USA. Slept beneath a half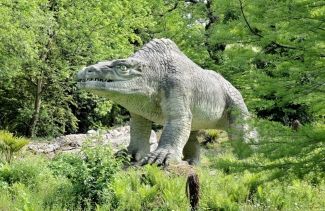 lifesized stone statue of a prehistoric ratmoose on a rainy night in London's Crystal Palace Park. Also slept hanging upright beneath an overhang close to the summit of Mount Sol and fed a whole tin of vintage Russian black caviar to my cat but not at the same place.
Retired from active performing after a dramatic personality clash with the toes of My Left Foot, which led to Disorderly Confused Metacarples, a band doomed to be forever in the formation process.
Holds world record for the fastest (11.21 seconds) eating of a family sized (45 biscuit) pack of cream crackers thickly spread with crunchy peanut butter in one go without anything to drink but nobody knows except my canary and he escaped in 2005.
More Likes: taking my tent for walks on mountains and girls who can put their earrings on using their toes.
More Dislikes: patronising gits & canned laughter on TV shows
Regrets: not having driven straight into Paul McCartney's farm when I located it in 1994 instead of stopping to ask the gate guard.
Other regrets: Failing to keep Mandy's knickers intact
One thing I lay no claim to is being a songwriter. I just like messing about with the results of life's experiences.
Having said all that, I'm a friendly kind of cuss and hold no rejections to friendly approaches.
" Busking on the Beach " by Keef
n

If you find any of the songs on this page offensive,
please try listening to them again
Support Free Music

Thank You