Direct news input items

Have politicians sold out the UK to Europe? Watch an independently produced video.
http://video.google.com/videoplay?docid=2699800300274168460&hl=en-GB
Related item
Direct Input News Items

COVID-Tech: the sinister consequences of immunity passports
10 Jun 2020; posted by the editor - Features, Health, Human Rights, Technology, International
By EDRi.org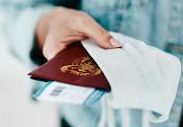 In EDRi's series on COVID-19, COVIDTech, we explore the critical principles for protecting fundamental rights while curtailing the spread of the virus, as outlined in the EDRi network's statement on the pandemic. Each post in this series tackles a specific issue at the intersection of digital rights and the global pandemic in order to explore broader questions about how to protect fundamental rights in a time of crisis.
---
RSF calls on Trump administration to allow free flow of information on coronavirus
23 Apr 2020; posted by the editor - Health, Journalism, International, United States
Journalists covering the COVID-19 pandemic in the United States and their journalistic sources have faced access denials and retaliation for their reporting on the virus, press freedoms watchdog Reporters Without Borders reports.
---
Bolivia: The Struggle For Democracy Is Not Over
31 Jan 2020; posted by the editor - Human Rights, International, Bolivia
U.S Peace Council Statement
In early January 2020, the Trump Administration's assassination of a top Iranian general in Baghdad, Iraq brought the US and Iran to the brink of a major war. Understandably, that crisis shoved many other crises to the sidelines.
---
Advanced Poll
Has the UK become intolerant of criticism?
More polls