---
A Quote in Time
---

Latest newsmedianews articles
This page shows all direct input items filed for the current month Search Direct Input items Archives
---
RSF condemns 'unnecessarily cruel' decision to keep Julian Assange detained
printable version
06 Jan 2021: posted by the editor - General, Human Rights, Journalism, International, United States, United Kingdom

In a 6 January hearing at London's Westminster Magistrates' Court, District Judge Vanessa Baraitser considered Julian Assange's application to be released on bail. She ruled against his release, stating that Assange had an "incentive to abscond," and "as a matter of fairness" she needed to give the US government the chance to pursue an appeal, which it has indicated it intends to do. Baraitser stated that Assange's mental health is being managed at Belmarsh prison, and that the prison has its Covid-19 situation under control.
Rebecca Vincent, Director of International Campaigns with Reporters Withour Borders said: "We are deeply disappointed by the decision not to grant bail to Julian Assange, which is an unnecessarily cruel step following the prior decision against his extradition. The mental health issues that were grounds to prevent his extradition will only be exacerbated by prolonged detention, and his physical health also remains at risk. This decision is the latest in a long line of disproportionately punitive measures against Assange.
"As a matter of principle, no one should have to experience what Assange has endured over the past 10 years simply for publishing information in the public interest. He should not have to spend another moment unjustly deprived of his liberty. We call again for his immediate release on substantive, as well as humanitarian grounds."
>Local comment


Name:
Remember me
E-mail:
(optional)
Captcha
Advanced Site Search
Latest Items
---
RANDOM POLL
[poll topic refreshes on page load]

Advanced Poll
Should "No DSS" be unlawful prejudicial discrimination?
| | |
| --- | --- |
| Yes | 50.6% |
| NEW Legislation should make it unlawful to say 'No DSS' | 34.6% |
| No | 8.9% |
| Publishers who print such ads should be prosecuted | 5.3% |
| I don't care | 0.6% |

Total votes: 975



More polls
---
---
---

Direct Input Archives
---
Direct Input Headlines

Idiot Anti-Nukers Will Only Have Seconds to Say They Were Right - 27 Apr 2022 filed by the editor - Features, International


Through the lens . . . - 20 Apr 2022 filed by the editor - Opinion


OMG, War Is Kind of Horrible - 14 Mar 2022 filed by the editor - Features, International


Russian and Ukraine - 03 Mar 2022 filed by the editor - Opinion


Today's comment - 22 Feb 2022 filed by the editor - Opinion


German Court to Rule on UK Spycop's Operations - 26 Jan 2022 filed by the editor - Human Rights, Europe, European Union, United Kingdom, Germany


Escalating Crisis in Ukraine Poses an Imminent Threat to World Peace - 03 Jan 2022 filed by the editor - World News


---

Archives
---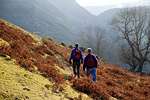 ---
---
---