---
A Quote in Time
---

Latest newsmedianews articles
This page shows all direct input items filed for the current month Search Direct Input items Archives
---
Today's comment
printable version
22 Feb 2022: posted by the editor - Opinion

In times gone by John Lennon said whilst alive that the world, in his opinion, was an insane place run by insane people.
And then someone shot him dead.
And we continue to have the temerity to consider ourselves an intelligent species.
>Local comment


Name:
Remember me
E-mail:
(optional)
Captcha
Advanced Site Search
Latest Items
---
RANDOM POLL
[poll topic refreshes on page load]

Advanced Poll
Should "No DSS" be unlawful prejudicial discrimination?
More polls
---
---
---

Direct Input Archives
---
Direct Input Headlines

At Least 32% of U.S. Mass Shooters Trained to Shoot by U.S. Military - 10 May 2023 filed by the editor - General, Features, International, United States


"Contempt Citation" to be served for War Crimes - 13 Feb 2023 filed by the editor - International, United States


Roger Waters Questioned in Depth About Ukraine, Russia, Israel, U.S. - 06 Feb 2023 filed by the editor - Features, Interviews, International


Historic film industry agreement signed between Ireland and France - 13 Dec 2022 filed by the editor - Entertainment, Ireland, France


Irish Neutrality League launches on UN International Day of Peace - 21 Sep 2022 filed by the editor - General, International, Ireland


How to Know If It's Time to Move In and Care for an Older Loved One - 13 Sep 2022 filed by the editor - Features, Health, United States


Idiot Anti-Nukers Will Only Have Seconds to Say They Were Right - 27 Apr 2022 filed by the editor - Features, International


Through the lens . . . - 20 Apr 2022 filed by the editor - Opinion


OMG, War Is Kind of Horrible - 14 Mar 2022 filed by the editor - Features, International


Russian and Ukraine - 03 Mar 2022 filed by the editor - Opinion


Today's comment - 22 Feb 2022 filed by the editor - Opinion


German Court to Rule on UK Spycop's Operations - 26 Jan 2022 filed by the editor - Human Rights, Europe, European Union, United Kingdom, Germany


Escalating Crisis in Ukraine Poses an Imminent Threat to World Peace - 03 Jan 2022 filed by the editor - World News


---

Archives
---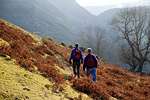 ---
---
---